The GPS based Timer is designed for applications requiring Time Synchronized events at multiple locations. The units consist of a GPS module with an external antenna to communicate with satellite based GPS system. The internal
Real Time Clock (RTC) is synchronized within 1 millisec accuracy with the GPS clock signal at regular intervals. This results in cancellation in any timing error due to drift in the RTC of the timer unit.
The unit can be programmed by the user by setting date & time for ON/OFF operation of internal relay at preset time
intervals. Thus precise operation of the control output at the set time is achieved.
When several GPS timer units are installed at various locations, it is possible to achieve synchronized operations of output relays within a timing accuracy of 10 millisec using these timer devices.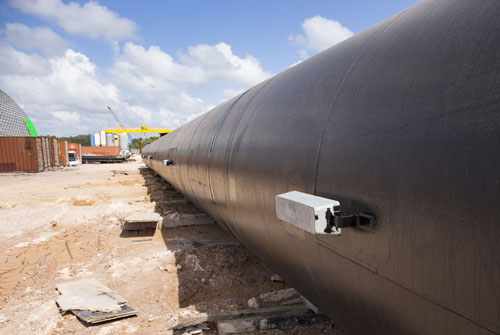 GPS Synchronization Timer used in Cathodic Protection (CP) survey of Oil and Gas pipelines.
Features
Microcontroller based design with Graphical OLED display.

High timing accuracy of 0.01 sec.

GPS or RTC based options

Lithium battery backed Real Time clock.

Non-volatile storage of Preset timer programme.

Remote Start/stop & Reset facility using RS 485.

Relay change-over contacts.

Greenwich Mean Time (GMT) correction all over the world
Applications
Cathodic Protection (CP) surveys for interrupting the CP currents along the line during measurement.

Time synchronized display systems.

Industrial Clock systems.